At BKA Private Wealth Consultants, we believe there is power in experience. The BKA Private Wealth Consultants team is our most experienced group of consulting professionals in the areas of estate and wealth preservation planning.
Our consultants work closely with Financial Advisors and their clients, tax advisors and attorneys, to provide customized solutions in the areas of estate planning, business succession planning, charitable planning and wealth preservation.
Through careful planning, our focus is to determine the most appropriate strategies and solutions to support clients in accomplishing their goals for protecting and preserving their wealth, while also designing an efficient plan to ultimately distribute their wealth to the people and causes that are most important to them.

Charlie Boyd
Managing Partner
Estate Planning and insurance solutions
Charlie Boyd, JD, CLU: Managing Partner – Private Wealth Consultants of BKA Financial, LLC, joined the company in July 2019. BKA Financial was founded in 1991, and Charlie joins a team that has grown to be one of the largest life insurance service providers in the country, partnering with over 17,000 Financial Advisors in nationwide. Charlie heads up the Great Lakes Region, working closely with Financial Advisors and their clients in the areas of wealth preservation planning, estate planning, business planning and charitable planning. Charlie comes to BKA Financial from the Illinois Branch of AXA Advisors, LLC, where he was both an Associate Branch Manager responsible for driving life insurance business with over 200 advisors and a Financial Advisor with a personal practice focused on advanced life insurance planning. In addition, he was a Founding Member and Senior Managing Partner of The Business Strategies Group of Illinois. The Business Strategies Group is a division of AXA whose partners specialize in business life insurance, qualified plans, executive benefits, and succession planning for family and closely-held businesses.
Charlie attended Northwestern University School of Law, earning his JD and Admission to the Illinois Bar in 2006 and graduated from the University of Michigan Business School, earning his Bachelor of Business Administration in 2002.
Charlie was born and raised in Metro Detroit and has lived in the Chicago area since 2002. He currently lives in River Forest, IL with his wife Maggie and three young children.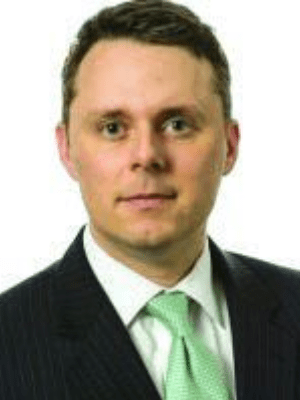 Managing Partner
Estate Planning and Insurance Solutions